Hairy Vaj, Please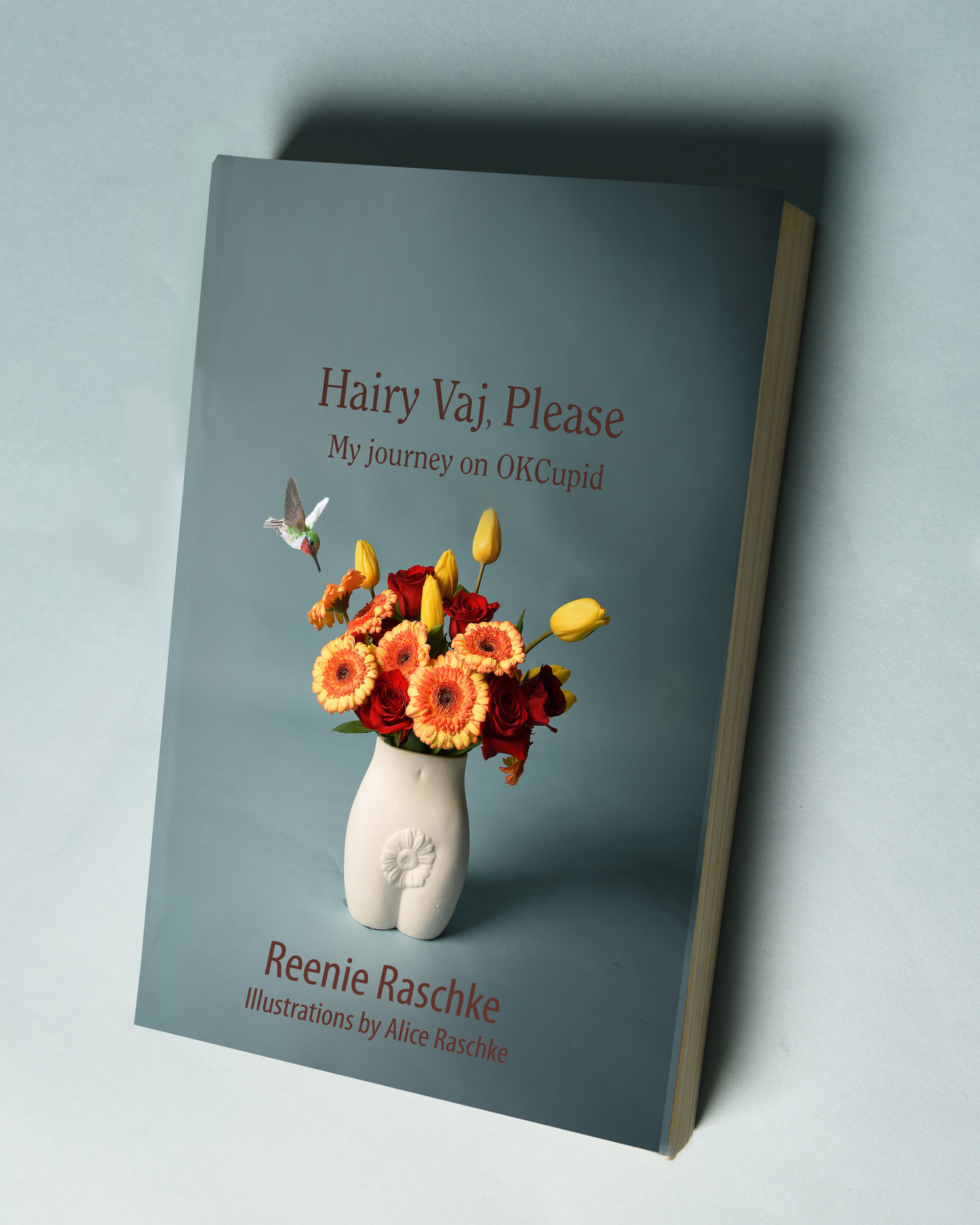 My Memoir, "Hairy Vaj, Please. My Journey on OKCupid," follows me, a woman in her late fifties, on her foray through today's modern dating scene. Far beyond a series of romps, I uncover the substructure revealing that we have possibly let our valiant princes down. Most of the names have been changed for reasons of propriety.
Traversing the timeline of the Women's March, the metoo movement, our inept leader, and drawing upon my own parenting of three sons and a daughter, I gradually glean the makings of a great man. The compulsory role women play in this chaotic landscape harkens a meaningful call to action.
Simultaneously touching and outlandish, the story follows me from Rome, where I lose a long-term relationship, through Europe and my many sublets, rented accommodations in the Bay Area, and countless interpersonal encounters. Leaving no emotional stone unturned, I would follow prurient circles of light, harvesting the spiritual, steamy and dissimilar needs that lie waiting to be discovered. This astride the monthly atrocities executed by our President, gives light to the bizarre.
The title of my book, spawned from a dating profile I stumbled upon, has encountered much scrutiny. I stand fixed, having interviewed several women on the subject, that the 'keep it real' message is serendipitous to the lessons learned. In short, 'get over it.'
My twenty-seven-year-old daughter, Alice has provided endearing chapter head sketches as her endorsement that will bring lighthearted entertainment to my readers. It was she after all who introduced me to 'the merkin.'
A bit of a 'hint's for lady travelers,' my un-corseted memoir gives a nod and a wink intended to console and empower the lovers in all of us.
When preordering, be sure and put your name, email and mailing address in the square-up notes.
Thank you so very much-
Reenie
reenie@reenieimages.com